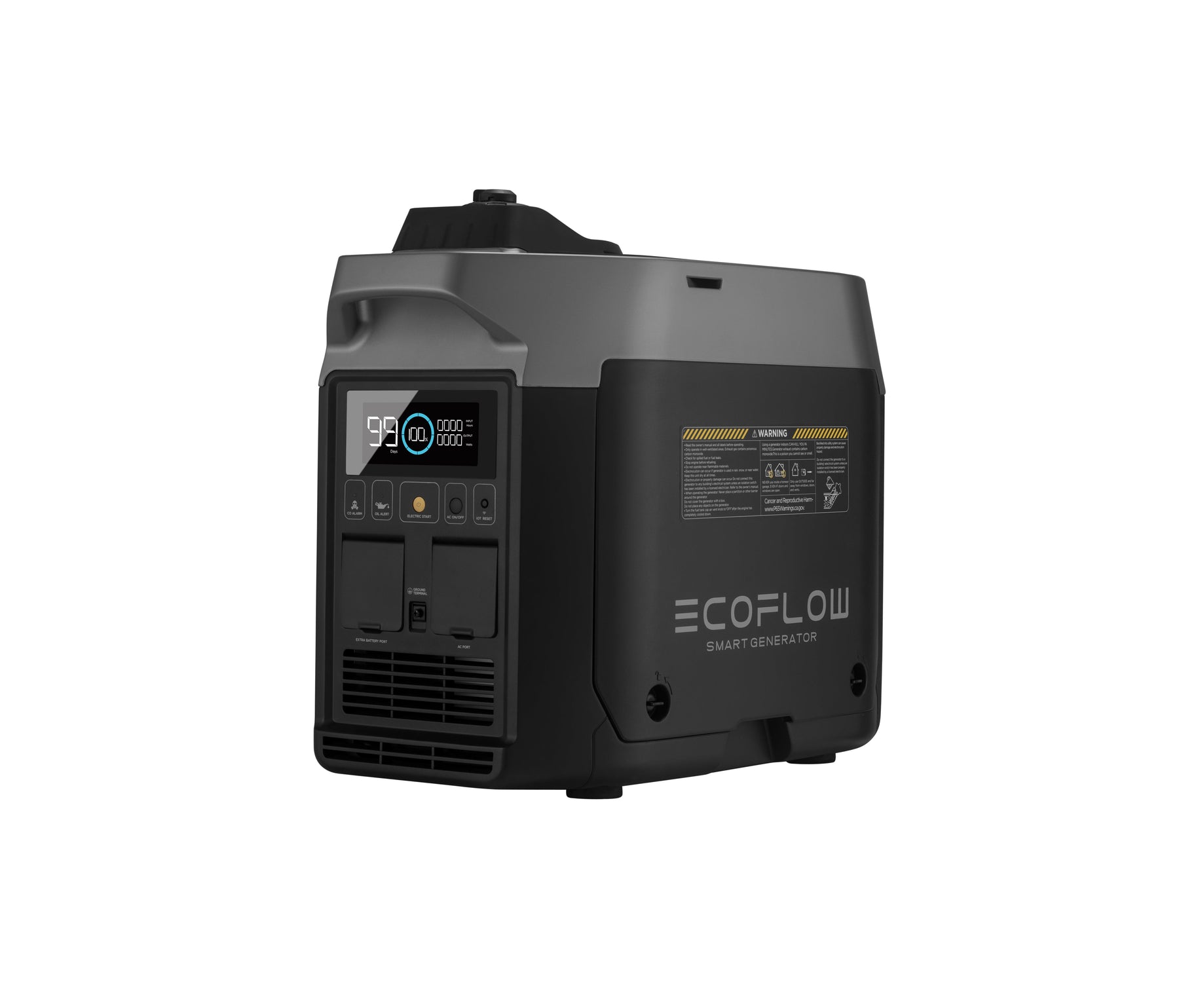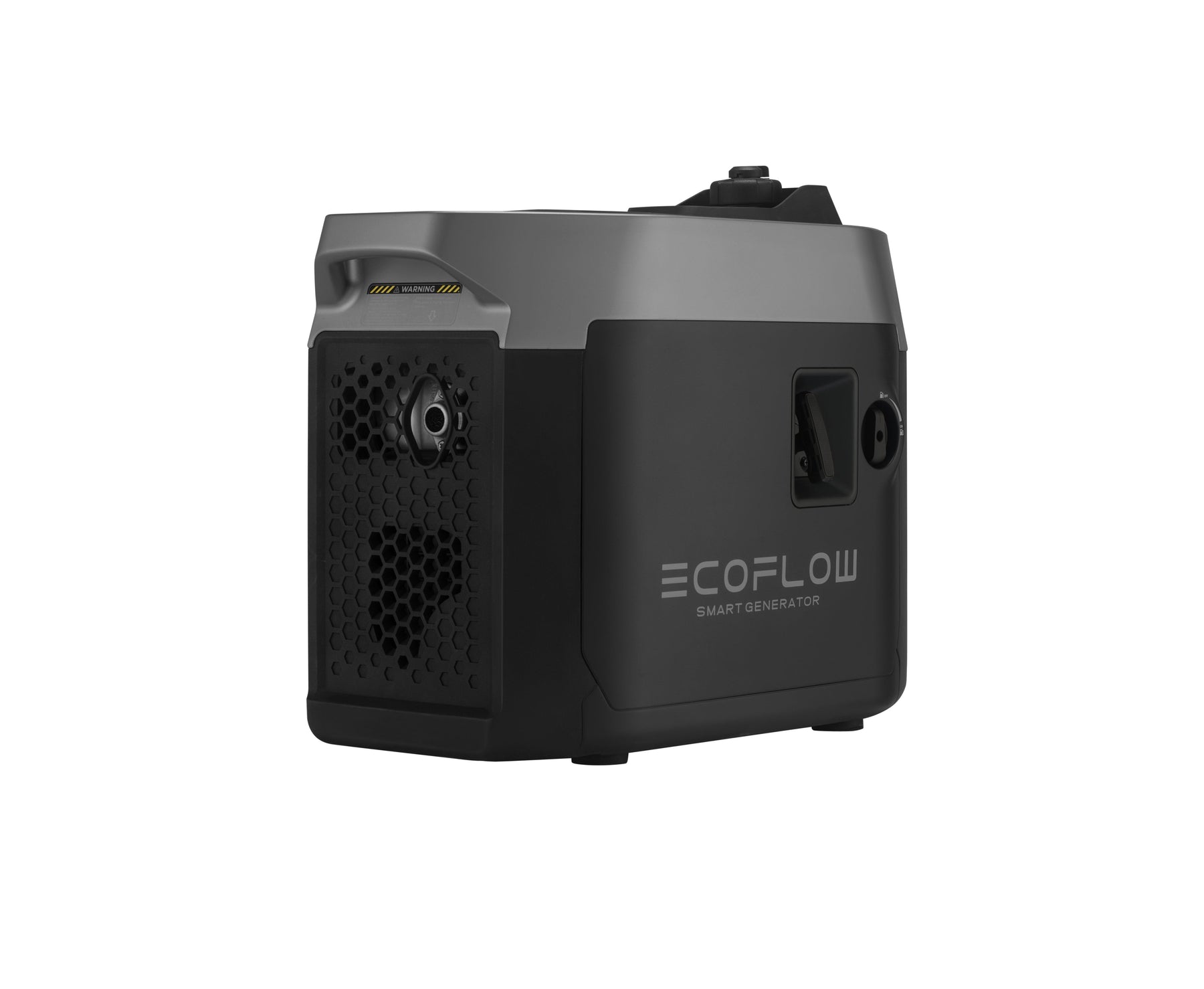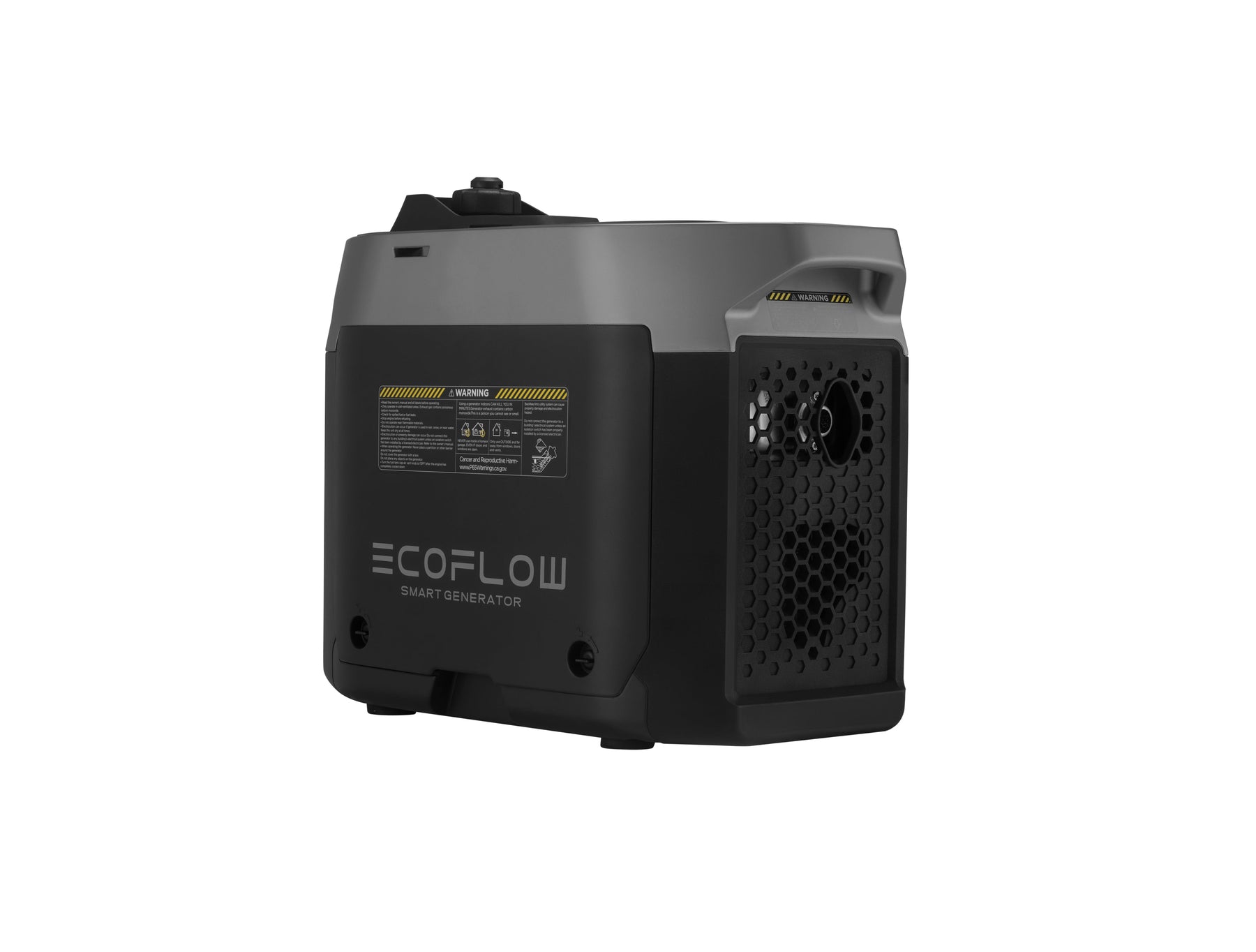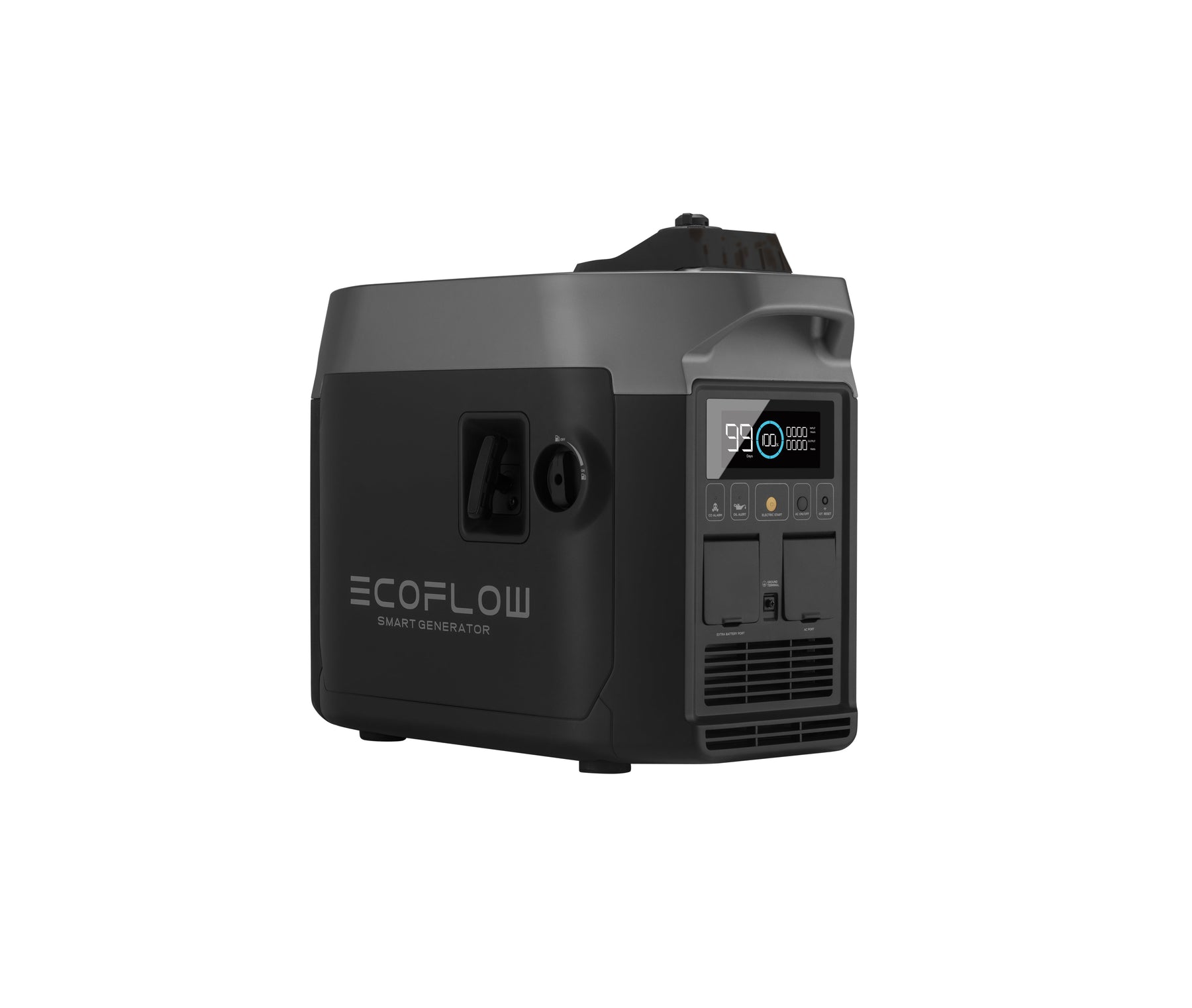 EcoFlow Smart Generator
Product Infomation

Specifications

What in the box
Disasters can occur at any time of the year, sometimes lasting longer than we ever expected. When extended blackouts hit, the EcoFlow Smart Generator auto-starts when your DELTA Max or DELTA Pro hits a low level of charge, recharges the power station, and stops the engine all by itself once the power station hits a full charge. This gives you a reliable emergency backup option that relies on minimum use of a generator
Integrates with DELTA Pro/Max Link with your DELTA Pro or Max to charge up during extended blackouts.
Efficiency First Compared to traditional gas generators, the EcoFlow Smart Generator charges directly with DC, saving you fuel and charge time.
Charge & Power Features an AC output so you can power devices during emergencies while your power station charges up.
Smart, Really Smart Auto-start at your set charge level. Control & monitor via the app. Auto shutdown. That's smart.


Model
GasEB-AU
Condition
New
Product Type
Power
Connection
See Description
Colour
Multi
Features

GENERATOR SPECS

Dimension
59.7*29.6*47.5cm / 23.5*11.7*18.7 in

Weight
28.5 kg / 62.8 lbs

Type
Inverter generator

Frequency
60Hz

Rated Voltage
100~120V/200~240V

Rated Power
1800W (1900W peak)

DC Output Voltage
42-58.8V

DC Current
32A Max

ENGINE SPECS

Model
R80-i

Type
Single cylinder, four-stroke, forced-air cooling, overhead value

Displacement
79.7cc

Fuel Type
Unleaded gasoline

Fuel Tank Capacity
4 L / 1.05 gal.

Engine Oil Capacity
0.38 L / 0.1 gal.

Noise Level (at a 7m distance)
56~67dB (full load)

Continuous Working Time
3.5 hrs (full load)