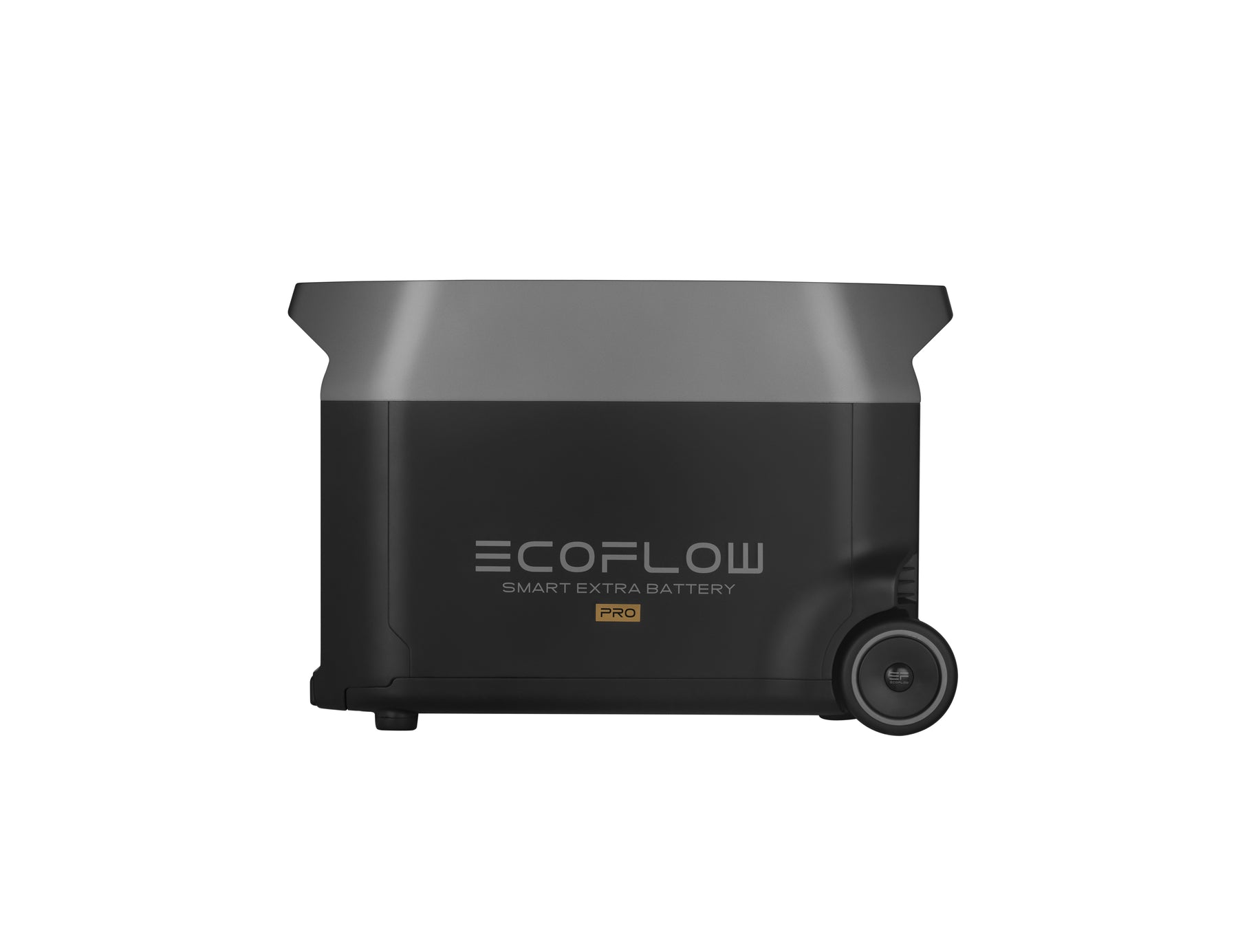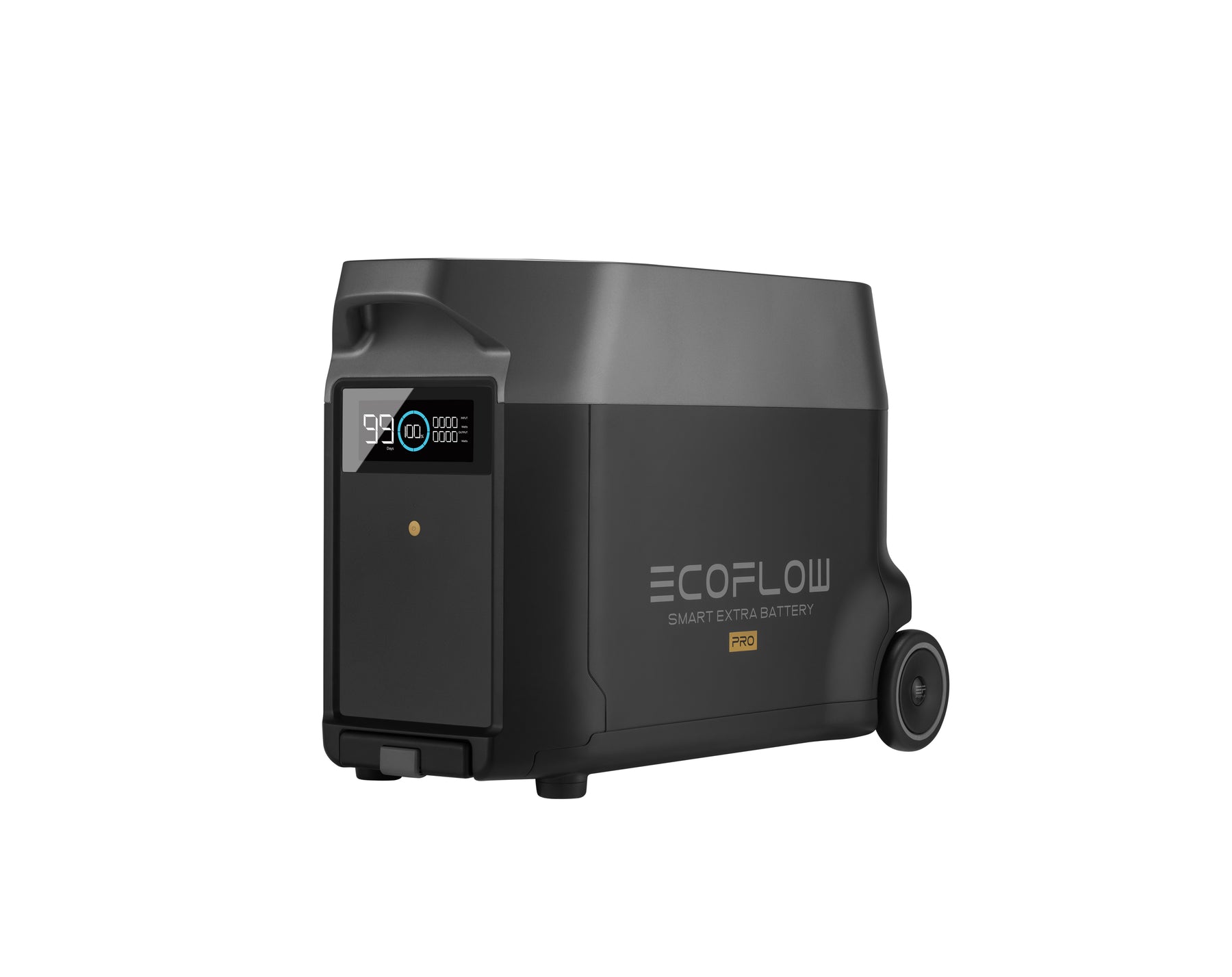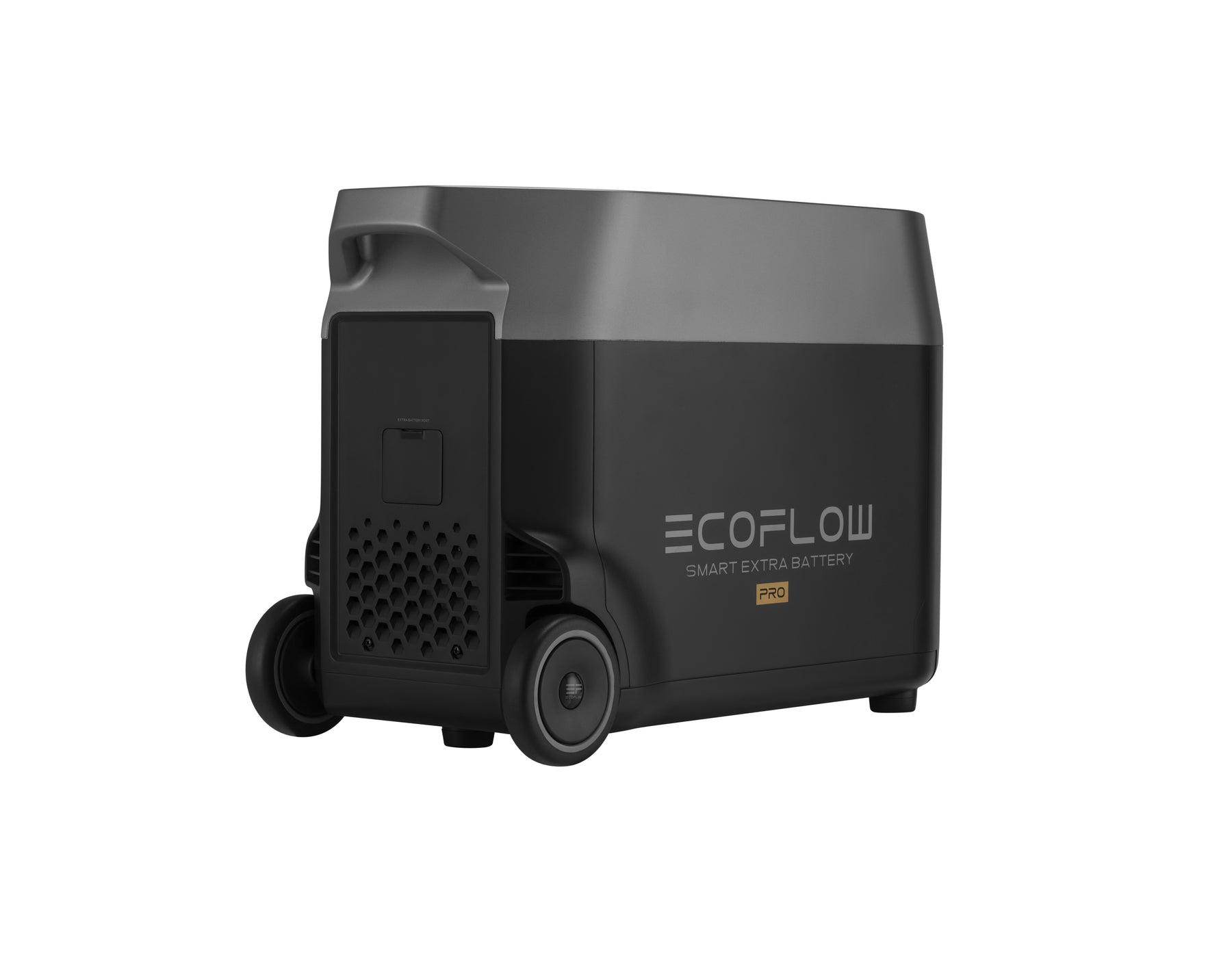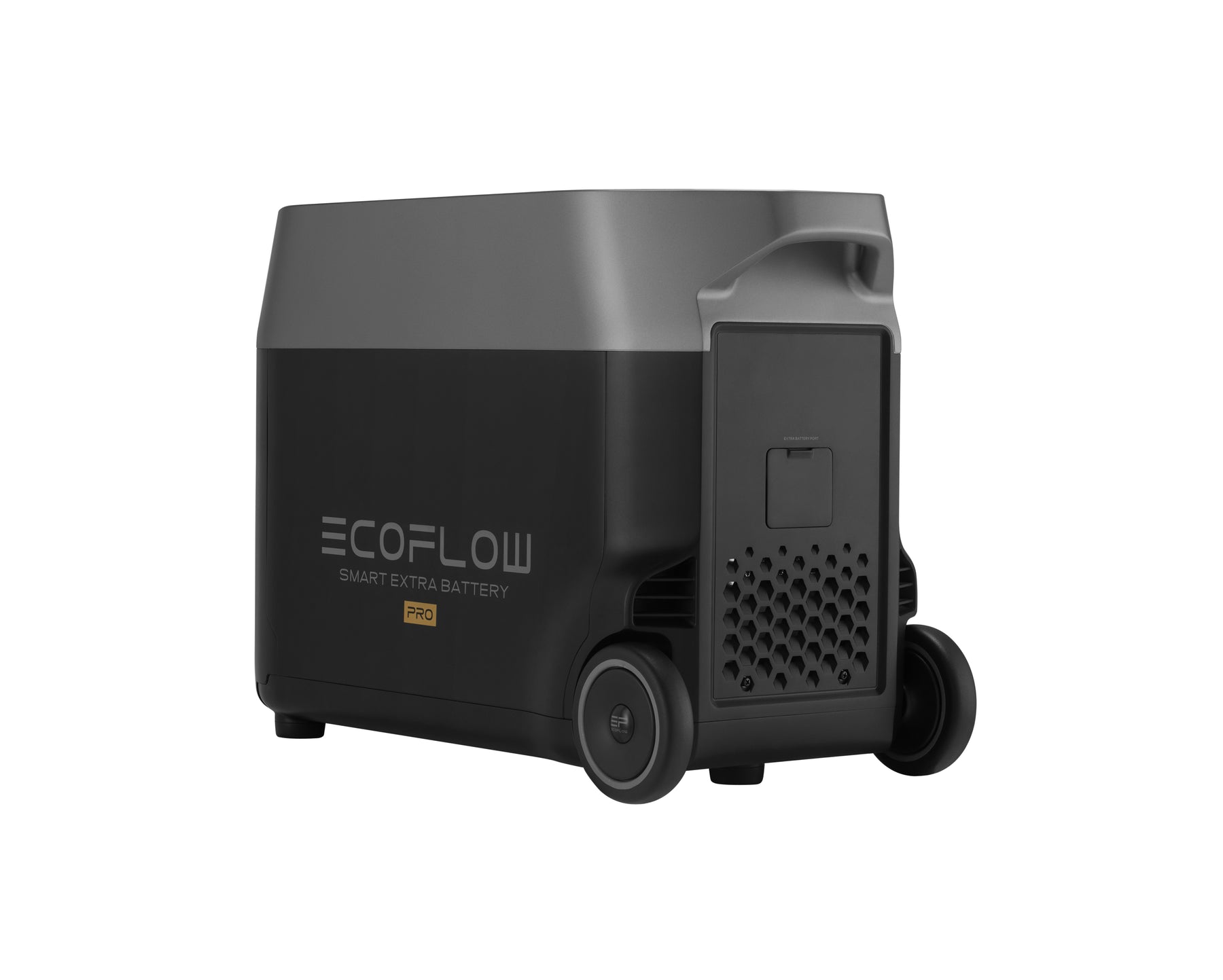 EcoFlow DELTA Pro Smart Extra Battery
Product Infomation

Specifications:

What's in the Box
Double or triple the capacity of DELTA Pro to 7.2kWh or 10.8kWh, longer runtime for your key appliances. DELTA Pro's Smart Extra Battery benefits from all the charging methods DELTA Pro has, that means you can charge anytime.
Expandable capacity This add-on battery connects with a DELTA Pro to double total capacity to 7200Wh. Connect two of them to DELTA Pro for a staggering 10.8kWh to use off-grid.
Convenient recharging Recharging from solar panels, AC outlets, EV charging stations, or our Smart Generator is easy. Plug the Extra Battery into DELTA Pro and they will recharge and discharge in tandem.
More watt-hours at home The Extra Battery can be integrated to your home's wiring when connected to DELTA Pro. These battery units become part of your home's peak shaving and emergency power solutions.
Ready for emergencies This Extra Battery can recharge directly from EcoFlow's Smart Generator outdoors, giving you another option for emergencies.
LCD screen Get all the same info about battery percent, remaining recharge time, hours left, and more on the built-in screen. You can check the battery's status anywhere from the EcoFlow app.
Product Weight :
38.2kg
Product Dimensions (L x W x H):
63.5 x 28.5 x 41.6cm
Package Weight :
41.15kg
Package Dimensions (L x W x H):
81.5 x 36 x 56.5cm
Capacity
3600Wh
Cell Chemistry
LFP
Cycle Life
3500 cycles to 80% capacity
1. DELTA Pro Smart Extra Battery
2. DELTA Pro Extra Battery Cable
3. Handle Cover
4. User Manual