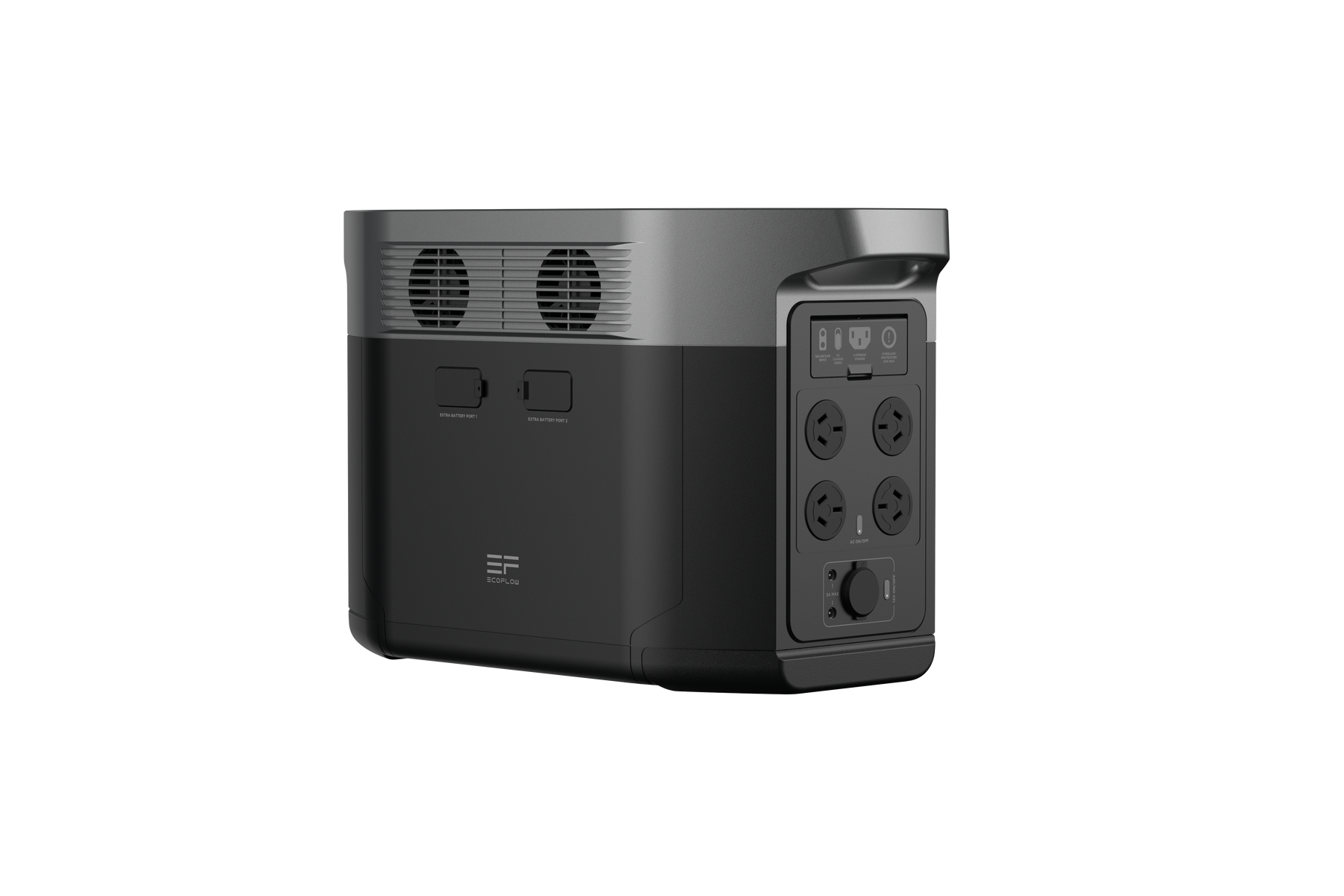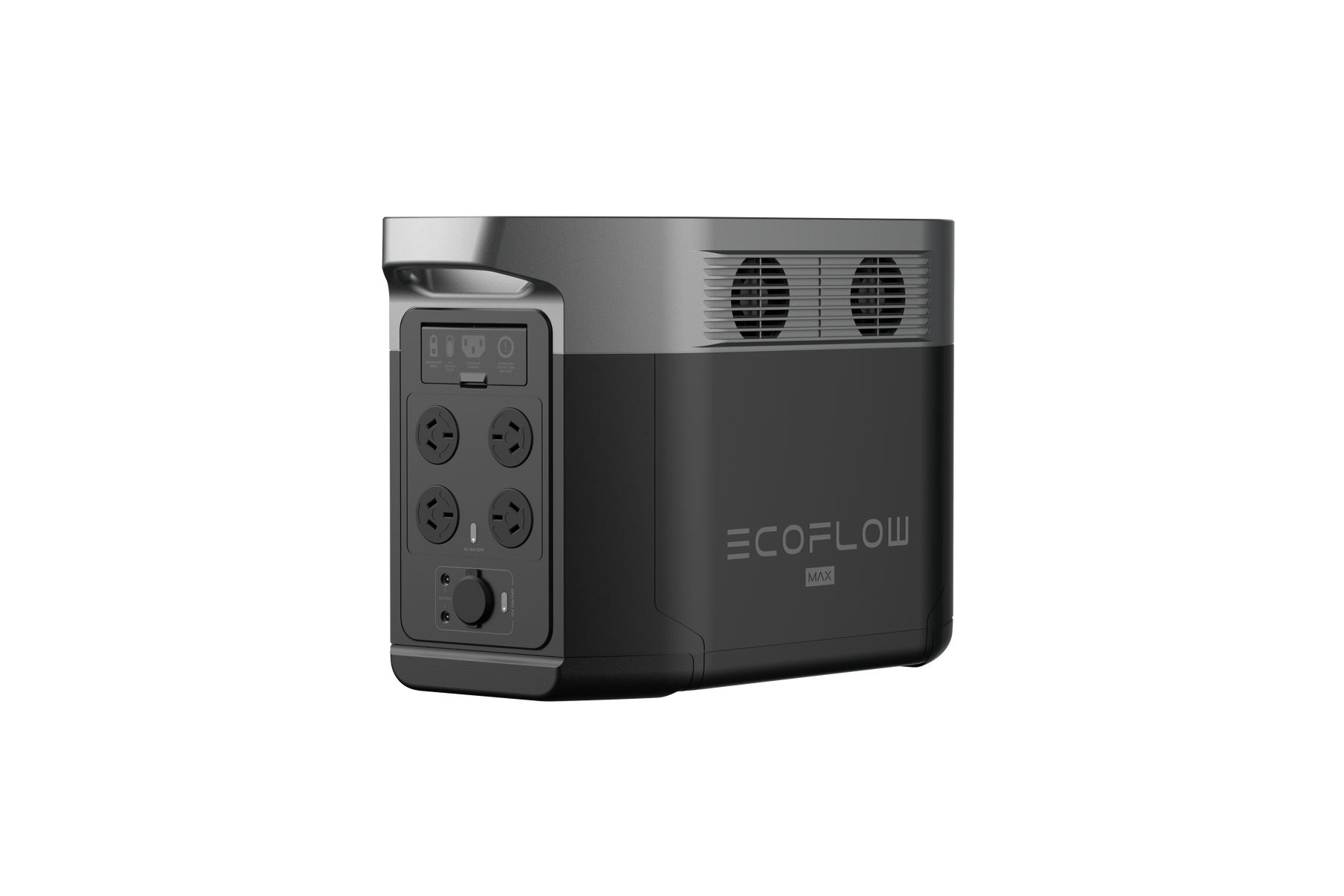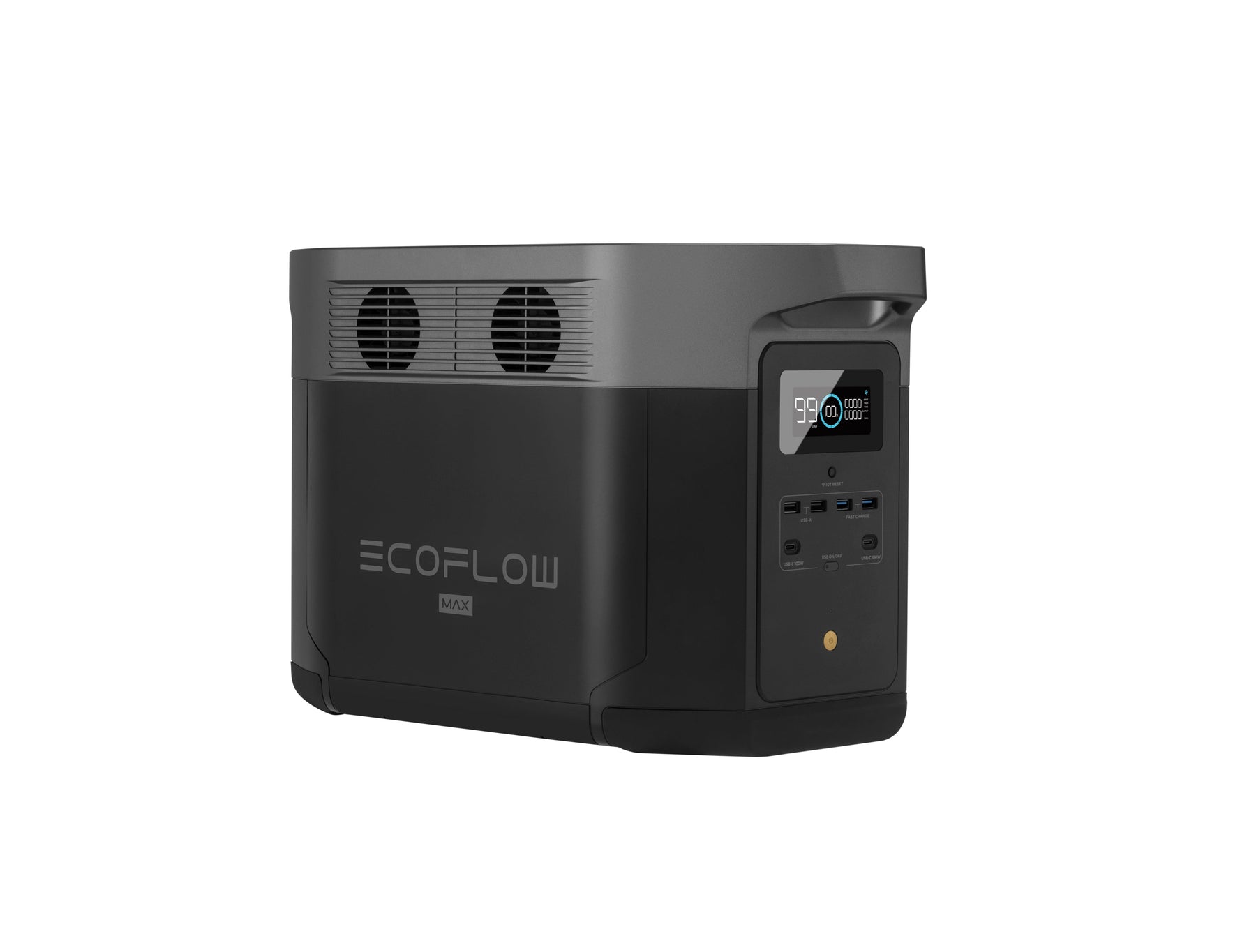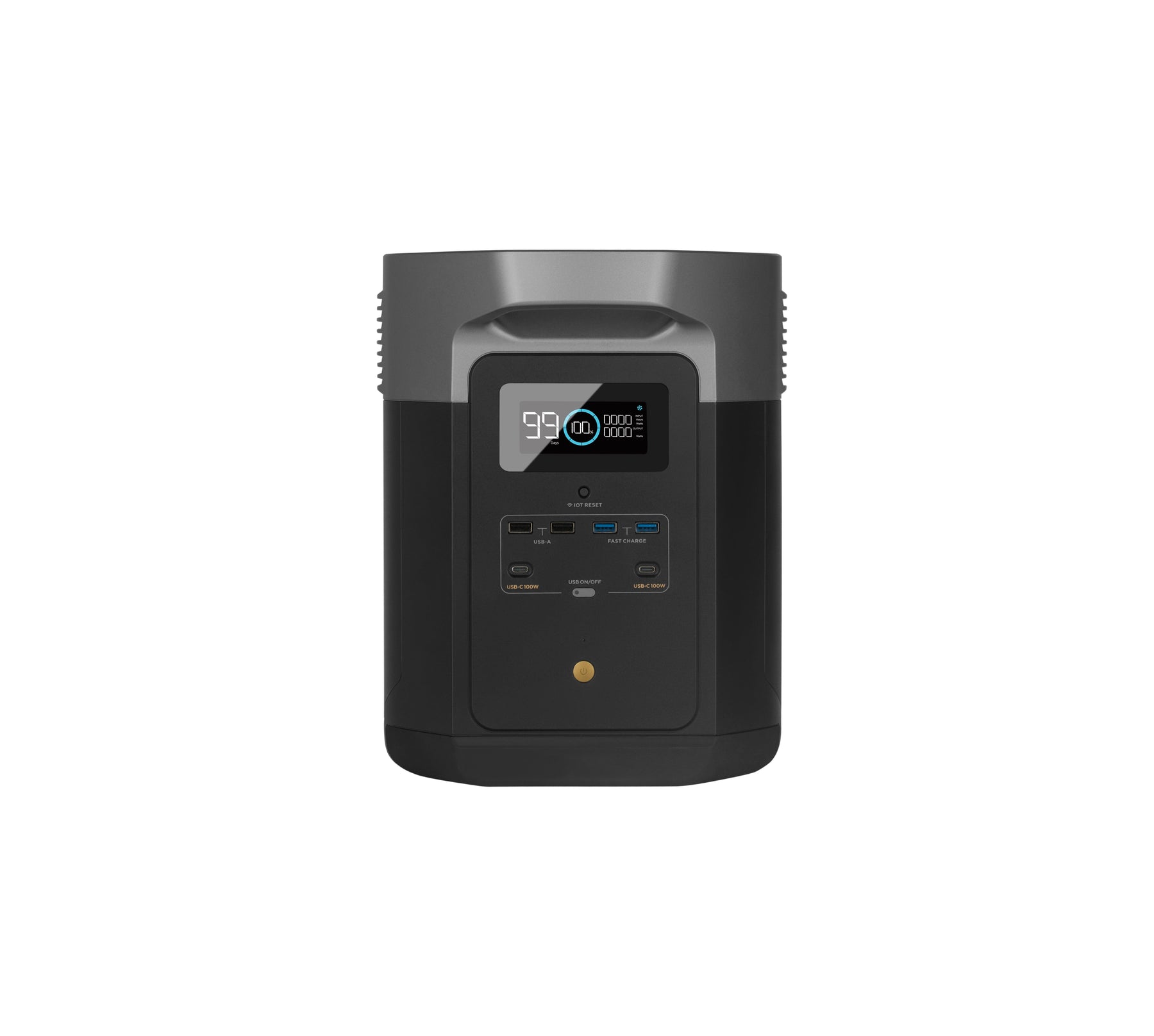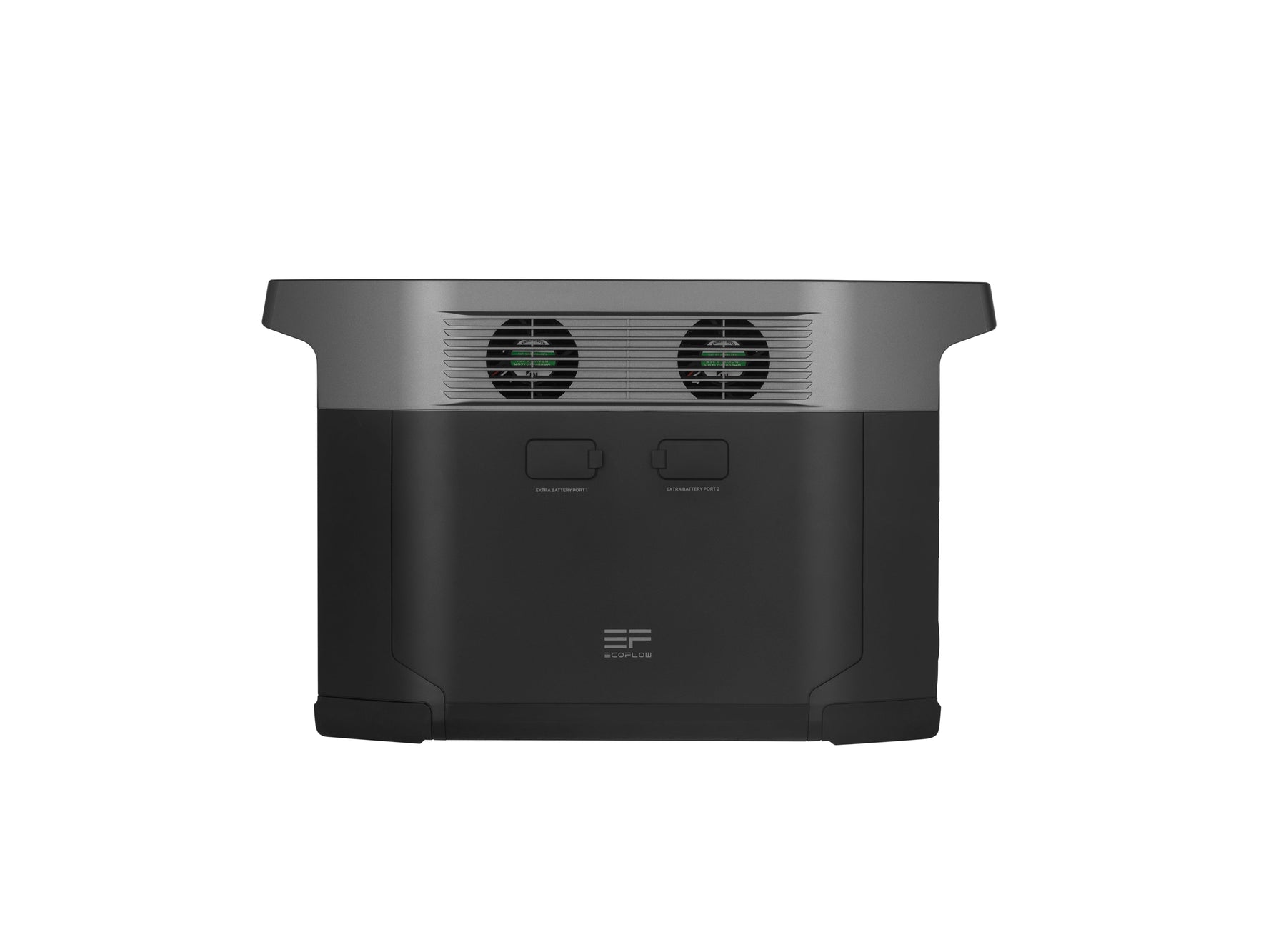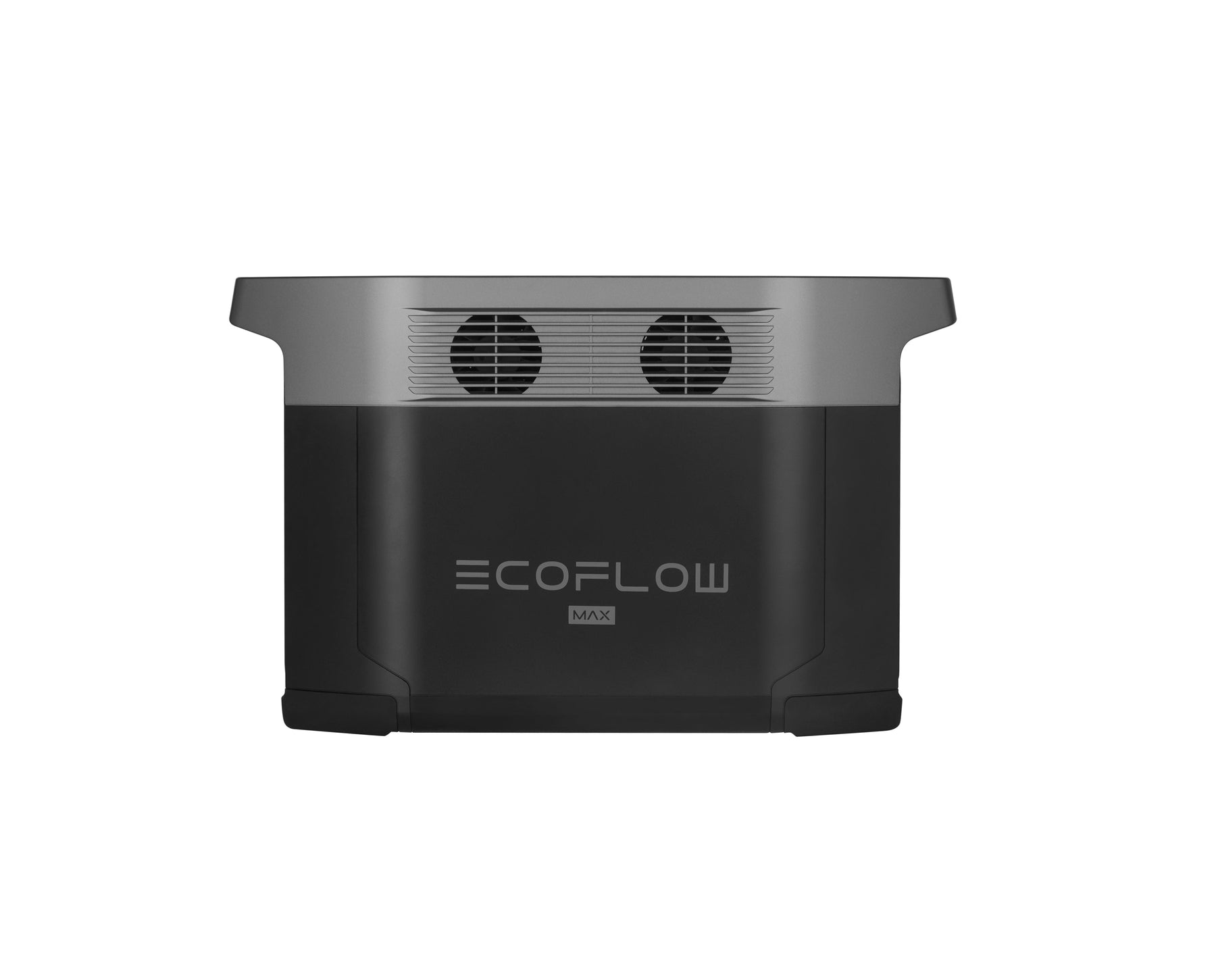 EcoFlow Delta Max 1600 Portable Power Station, DELTAMax1600-AU
Product Infomation

Specifications

What in the box
Backup your home during power outages with DELTA Max 1600. With an expandable capacity that reaches up to 5. 5kWh, dual charging, and the ability to power most of your home devices, you can stay powered on in any situation.
Home emergency power DELTA Max 1600 expands up to 5.5kWh with smart extra batteries, keeping your home powered on in any emergency.
Rapid dual charging Charge up from 0-80% in 65 minutes. Or get up to 3400W speeds by combining AC charging and the EcoFlow Smart Generator.
Power multiple devices Looking for something to power heavy-duty devices like your fridge and dryer? With X-Boost, DELTA Max 1600 handles devices up to 2500W with ease.
Best solar powered generator Stay powered on no matter what. DELTA Max 1600 connects with up to 2x 400W EcoFlow solar panels to deliver 800W Max solar charging speeds.
Live eco-friendly Use it as a solar powered generator for your home by powering appliances and tools on renewable energ
Model
DELTAMax1600-AU
Condition
New
Product Type
Power
Connection
Wired
Colour
Black
Features

Capacity
1612Wh

Extra Battery
Support up to two DELTA Max Smart Extra Battery/Smart Generator

AC Output
6*20A outlets, 2000W total (Surge 5000W)

Max Device(s) Power Supported by X-Boost
2800W

USB-A Output
2 ports, 5V, 2.4A, 12W Max per port

USB-A Fast Charge
2 ports, 5V, 2.4A / 9V, 2A / 12V, 1.5A, 18W Max per port

USB-C Output
2 ports, 5/9/12/15/20V, 5A, 100W Max per port

Car Power Output
12.6V, 10A, 126W Max

DC5521 Output
2 ports, 12.6V, 3A, 38W Max per port

AC Charging Input
1600W Max, 15A

Solar Charging Input
800W Max, 11-100V, 10A

Car Charging Input
Support 12V/24V battery, 8A

Battery Chemistry
NCM

Cycle Life
500 cycles to 80% capacity

Shelf Life
1 year (after a full charge)

Connection
Wi-Fi

Net Weight
Approx. 21.8 kg

Dimension
49.8*24.1*30.5 cm
1. DELTA Max 1600 Portable Power Station
2. AC Charging Cable
3. Car Charging Cable
4. Solar Charging Cable
5. DC5521 to DC5525 cable
6. User Manual